Finger-Safe SafePanel™ Panel Board
The LayerZero SafePanel™ is an IP-20 rated, finger-safe panel board. With the SafePanel, there is no exposure to live bus.
The busway of the SafePanel is located safely behind a plastic resin-injected molding.
The LayerZero SafePanel Maximizes Operator Safety, Permits Safe Installation of Circuit Breakers, and Minimizes the Risk of a Workplace Accident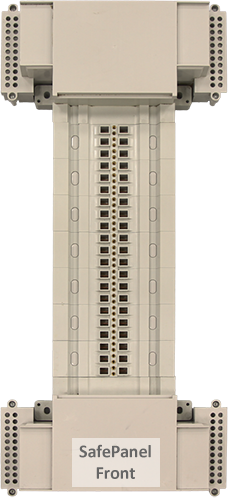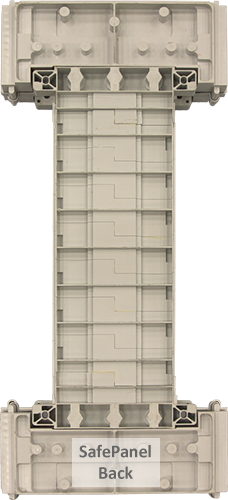 SafePanel Wells are Almost 1 Inch Deep
The SafePanel wells are almost 1" deep, creating an "arc-free zone" designed to protect the operator.
225 A - 400 A SafePanel Shrouds
In addition, LayerZero offers shrouds to cover up the SafePanel wells.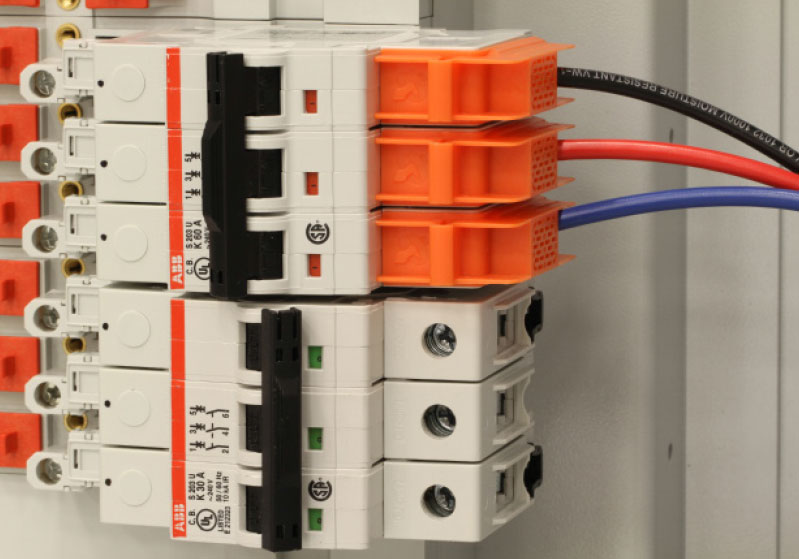 1200 A SafePanel Shrouds
LayerZero Power Systems currently offers the 225 A, 400 A, and 1200 A SafePanel™.
SafePanel Installation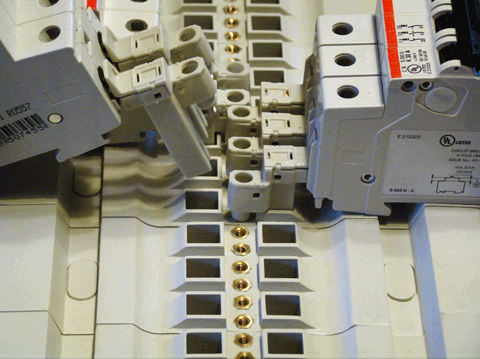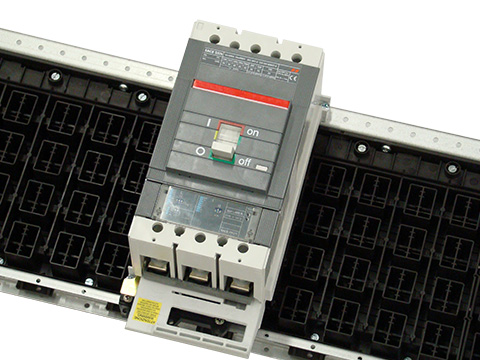 225 A & 400 A SafePanel™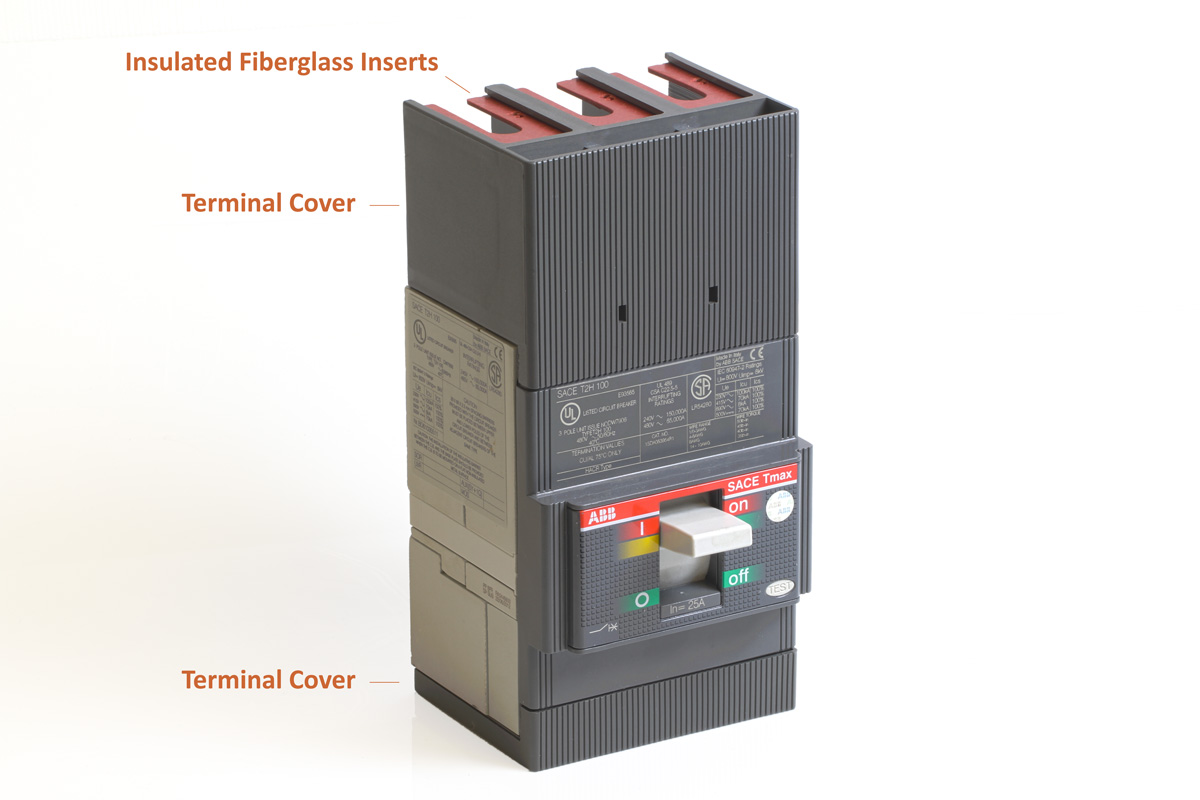 Circuit Breaker Terminal Cover with Insulated Fiberglass Inserts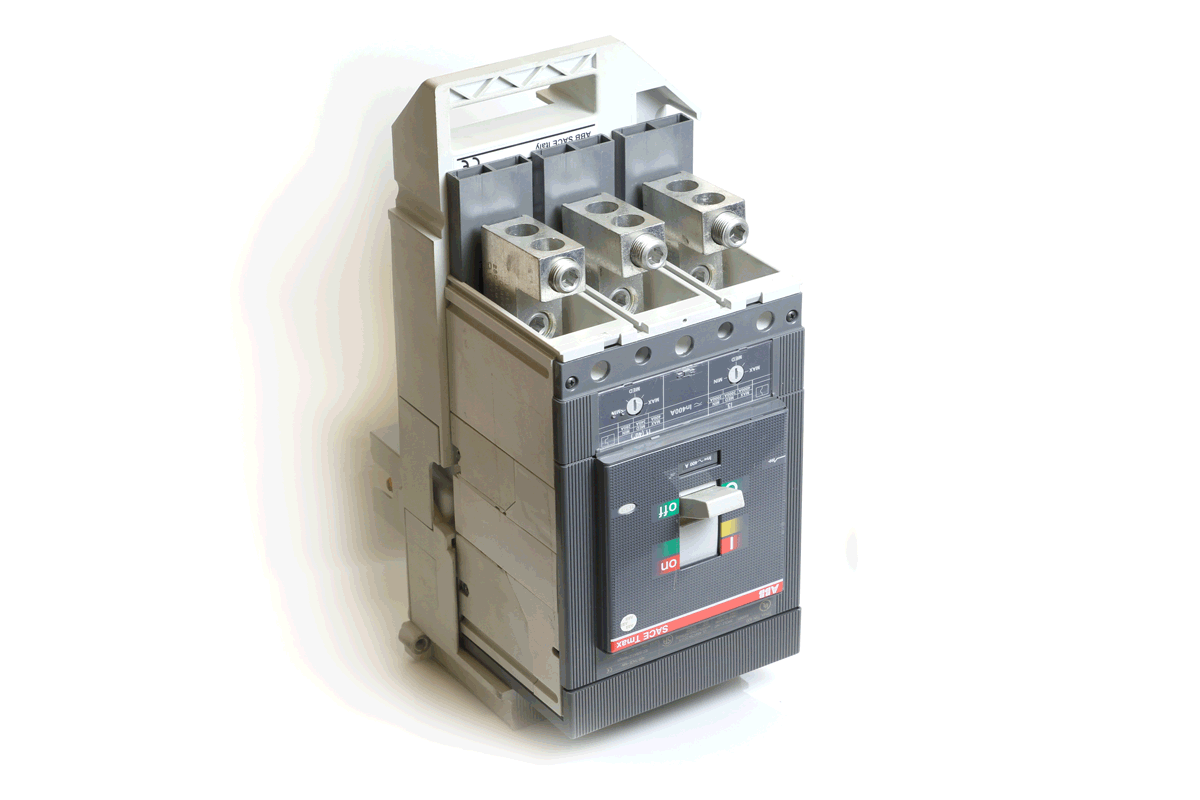 Installation process of the circuit breaker terminal covers and fiberglass inserts.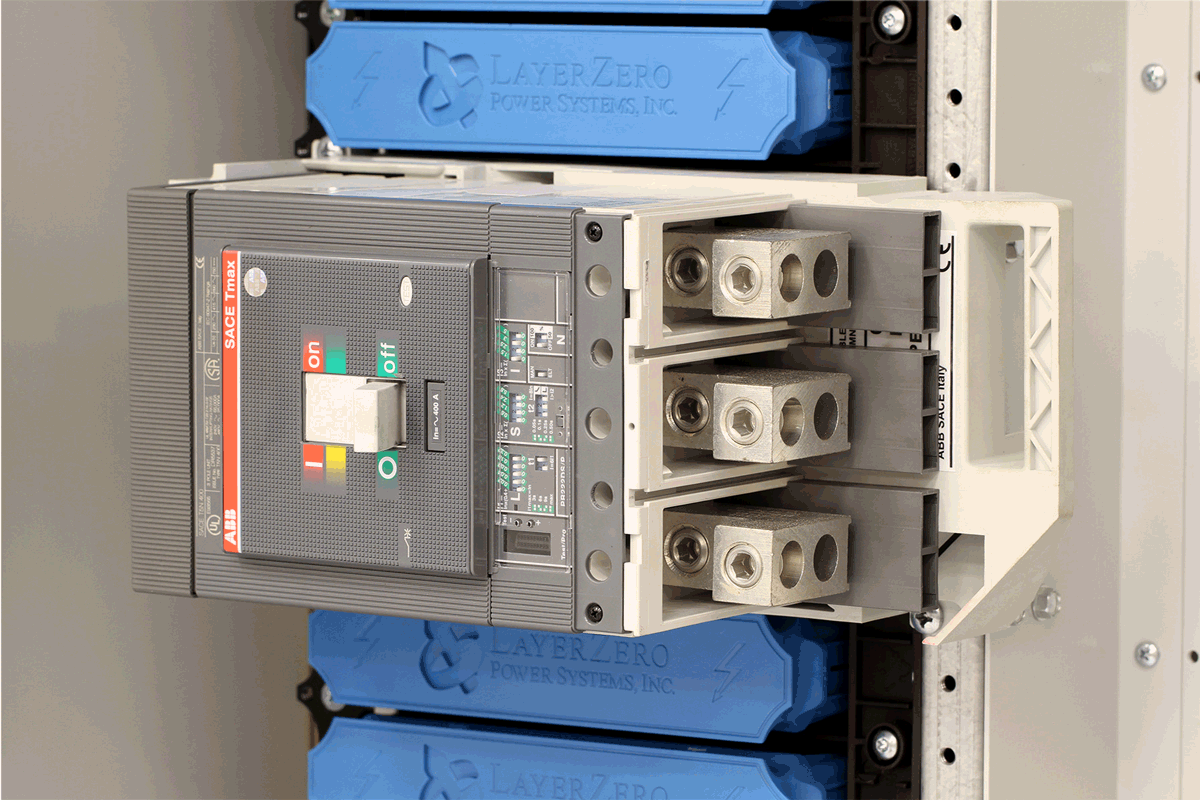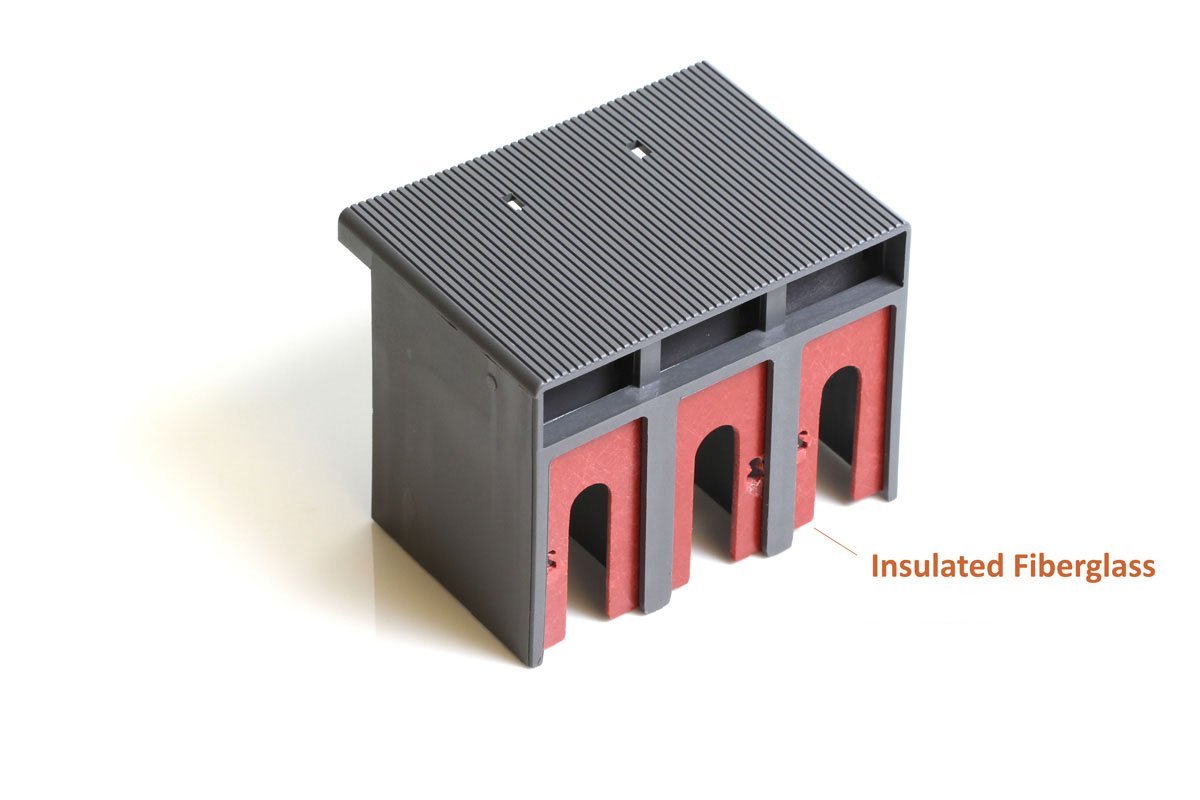 Covers with insulated fiberglass shrouds are preinstalled and shipped with circuit breakers. When the covers and shrouds are installed into the SafePanel Panel Board, there are no exposed live parts.
42-Circuit SafePanel™ Circuit Breaker Installation
1200 A SafePanel™ Circuit Breaker Installation
After circuit breaker installation, a terminal cover with insulated fiberglass inserts is installed.