Series 70 ePODs: Type-X 750 kVA
The Series 70: ePODs Type-X is a web-enabled 750 kVA Industrial Load Center containing a Transformer and Distribution. The Series 70: ePODs Type-X is a SIMO Configuration (Single Input, Multiple Outputs), consisting of primary bulk distribution. The Series 70 ePODs: Type-X is ideal for applications with limited wall space that require high-reliability primary power distribution.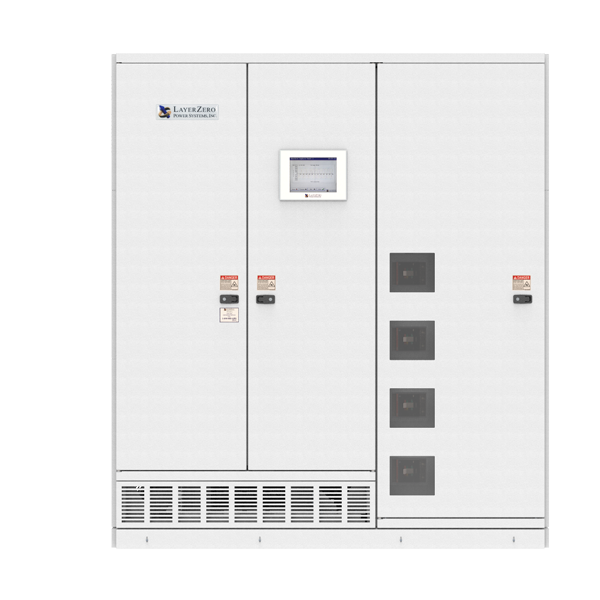 Type-X Mechanical Overview
All-In-One Design
One-Line Electrical Diagram
Convenient Cable Access
The Series 70 ePODs: Type-X features top cable/conduit exit from the panels.

Zen DPQM Power Quality Monitoring
Built-in power quality monitoring, including branch monitoring and real-time waveform capture. Zen DPQM enables facilities to trace the root cause of power quality events. There is no need to add-on expensive power quality analyzers, ePODs: Type-X has advanced power quality monitoring functionality built-in.

Reliability, Safety, Convenience, and Monitoring Features
Connectivity Options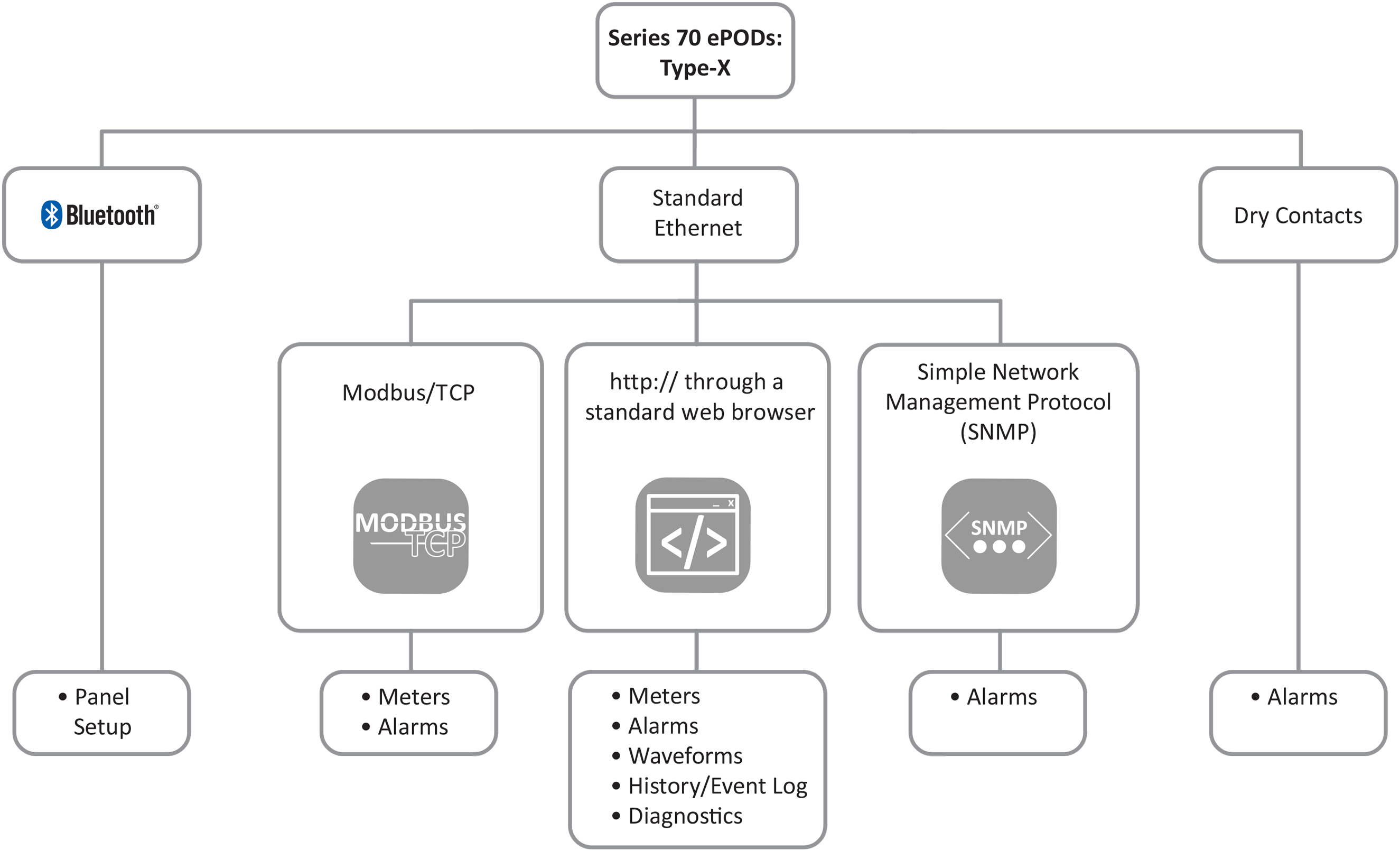 Series 70 ePODs: Type-X Technical Specifications
Mechanical Characteristics
Dimensions
70"W x 88"H x 48"D (1778 mm x 2235.2 mm x 1219.2 mm)
Weight
6000 lbs (2721 kg)
Transformer Size
750 kVA
Clearances
Front
36" (914 mm)
Rear
6" (152 mm)
Left
6" (152 mm)
Right
6" (152 mm)
Top
18" (457 mm)
Panel Board Configurations
• Exposed Live Parts
• Requires deenergizing before an employee works on or near equipment
• Safe to Install Additional Circuit Breakers When Disconnected
• Ideal for environments where live equipment can be shut down for maintenance.
• No Exposed Live Parts
• Finger Safe (IP-20 Rated) Panel Board
• Includes Panel Board Shrouds
• Designed to Ximize Operator Safety
• Designed for environments that require uninterrupted power.
ePODs: Type-X Gallery
ePODs: Type-X Brochure Download
How To Buy

Find My Local Representative
*Select "Allow LayerZero.com To Know Your Location" when prompted