Series 70: eRDP
The Series 70: eRDP is a remote distribution panel, designed to allow data centers to fit more power into less space, while increasing power reliability. The Series 70: eRDP is a SIMO Configuration (Single Input, Multiple Outputs) Power Panel.

eRDP Product Overview
The Series 70 eRDP contains a Main CB, Power Quality Monitoring, and Subfeed Distribution.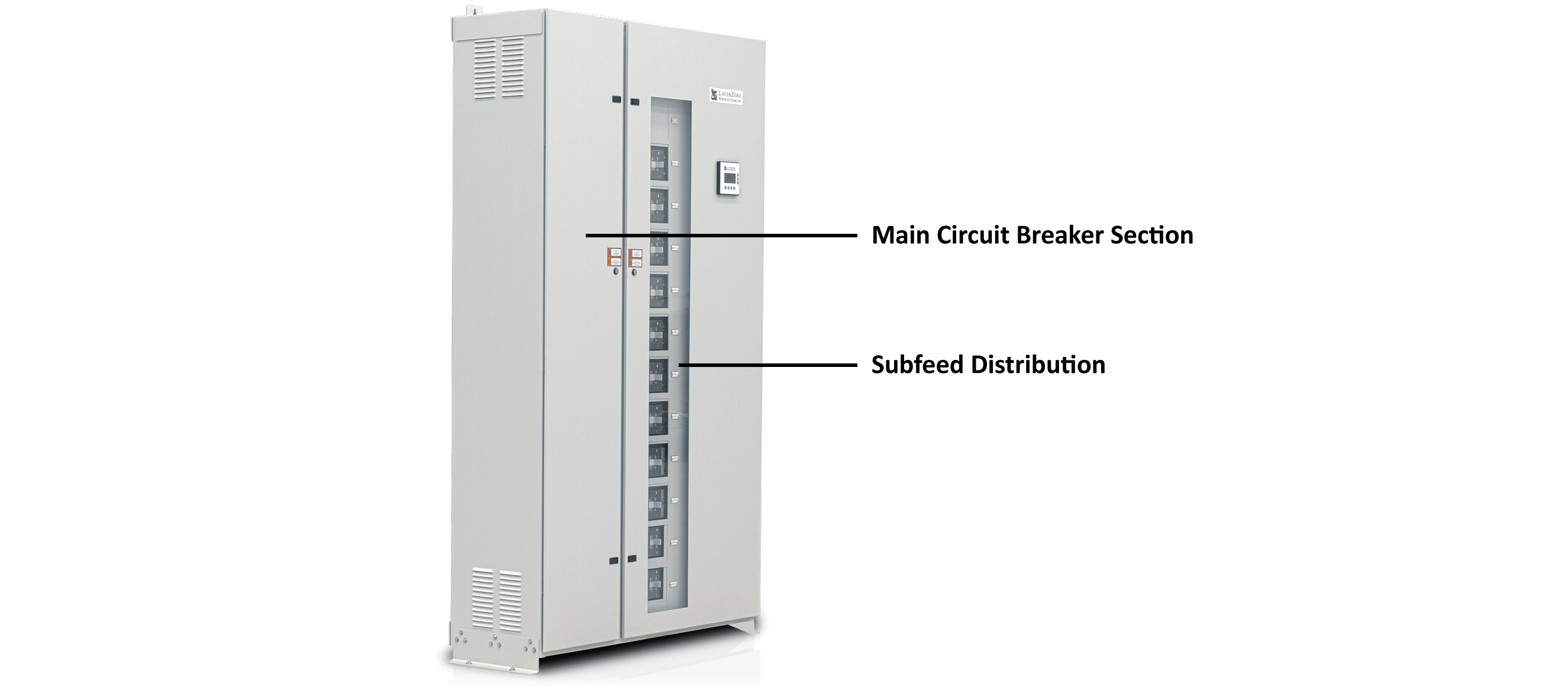 eRDP 360 Product View
Select to Download VR Assets
eRDP Mechanical Overview