LayerZero Power Systems, Inc. is considered an Essential Business and Operation as defined by the Ohio Director of Public Health. The order references the U.S Cybersecurity and Infrastructure Security Agency (CISA) list of essential critical infrastructure sectors, which includes information technology, communications and financial sectors. LayerZero Power Systems, Inc. supplies equipment, parts and services to the information technology, communications and financial sectors. As such we will continue operations while maintaining and following all state and federal mandates with strict adherence to following CDC guidance on safe practices and social distancing.

LayerZero Is The Preferred Choice For Experienced Industry Professionals
LayerZero Power Systems designs high-reliability power distribution and power quality monitoring products, including Static Transfer Switch products, Power Distribution Units, Remote Power Panels, and Switchboards. LayerZero Power Systems solutions are best-in-class, and are very different. We are our own company, and we do not follow the traditional critical power industry "patterns".
When all other options prove fruitless and you need the most reliable products available, look at LayerZero. We design and manufacture the safest, most reliable, and information-centric power-quality products on the planet.
We Do Power Quality Monitoring
Better Than Everyone Else
LayerZero Power Systems equips critical facilies with the ability to see and understand power quality events when they occur in the critical electrical system. We provide a "birds eye view" of your entire distribution system in the form of timestamped waveform captures, so that if an event occurs - you have a picture of how the event may have impacted your entire distribution system.
In addition, we provide customers with the ability to generate ITIC curves. ITIC curves are easy-to-understand plots of voltage vs. time, and are useful in determining if equipment was damaged by power events.
Maintenance-Free Connections
Component Segmentation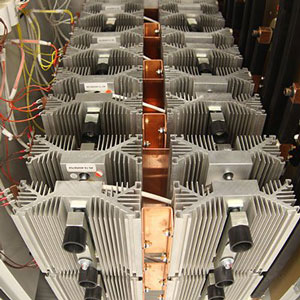 Convection-Cooled Designs
Control System Redundancy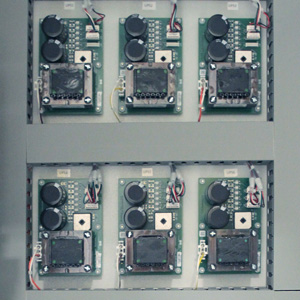 Redundant Power Supply Architecture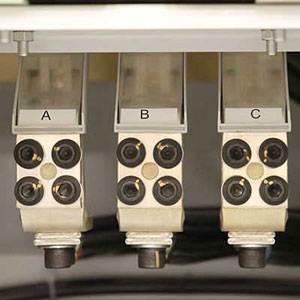 Silver-Plated Connections
Fiber Optic Controls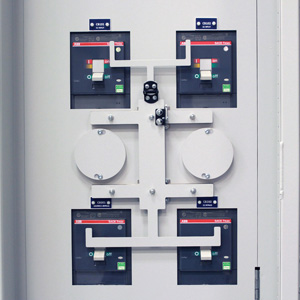 Mechanical Bypass Interlock
Inrush Mitigation
Every Detail In Our Designs
Is To Increase Reliability
LayerZero Static Transfer Switches utilize a robust system design; multiple layers of component redundancy; hard-bussed power interconnection system with innovative power connections technology; silver plated maintenance-free connections, use of optical fiber for control of power electronic components; segmentation of failure groups; convection cooled thermal design.
In addition, LayerZero is the only provider of the benefits of Triple Modular Redundancy in power distribution systems, providing reliability 10X higher than Single Modular Redundant systems.
Power Distribution Designed To
Maximize Operator Safety
LayerZero Power Systems is the foundation layer, and we are leading the industry with an array of features designed to maximize operator safety to power distribution professionals, such as:
■ InSight IR™ Portholes with infrared thermal scanning ability with dead-front doors closed
■ No exposed live parts
■ The IP-20 rated finger-safe SafePanel™
■ Lock out/tag out options
■ Mechanical interlocks built into the breaker operations.
Agile Design Processes for
Flexible Product Development
At LayerZero Power Systems, we are always looking toward the future. We have developed a culture of innovation and rapid product development. Our nimble design team can produce a steady stream of high quality designs, continually evolving our products to best fit the ever-changing needs of our customer base. LayerZero's product line is designed for maximum configurability, customization is already built-in our product designs.
Our product designers utilize "In-Context Design", which allows us to go directly from model-to-manufacturing. Contextual design enables us to custom-tailor solutions to specific customer needs without the need for designing and constructing time-consuming prototypes.
State-of-the-Art Automation &
Quality Manufacturing Processes
In 2012, LayerZero Power Systems established a modern, automated manufacturing facility located in Aurora, Ohio, U.S.A. From laser cutting and robotic welding to CNC machining, LayerZero's fabrication processes are fully vertically integrated. LayerZero Power Systems is not the sum of separate entities, we maintain complete visibility and control over our products from start-to-finish.
Our vertical integrated operating model, combined with our quality-focused manufacturing processes, has helped make our products best-in-class. Having all of our processes under the same roof allows us to be more innovative, efficient, and inherently sustainable.
The LayerZero manufacturing facility and processes are equipped to handle both large and small projects.
LayerZero Is An Innovator of Power Distribution Technologies
Since the founding of LayerZero, the company culture has inspired a spirit of innovation and an environment of invention. LayerZero employees have authored patents, pioneered breakthrough technologies, and have redefined the benchmark and expectations in critical power distribution systems. LayerZero Power Systems creates solutions to industry-wide problems, and is the leading innovator in mission-critical power quality technologies.
Designed For Critical Operations That Demand The Highest Standards
Since 2001, LayerZero Power Systems has provided power reliability solutions for data centers, financial institutions, IT infrastructure, cloud computing, media and entertainment, semiconductor manufacturing, and critical business services organizations.
If you are looking for the safest and most reliable power quality products on the planet - they are right here. LayerZero Power Systems Products Are Trusted By The World's Leading Organizations.
LayerZero products have over 50 million hours of uninterrupted operation, and 22% of Fortune 50 Companies Have Used LayerZero Power Systems.
Select LayerZero Power Systems Users
---