LayerZero eSTS 1600 A Static Transfer Switch
eSTS Static Transfer Switch is Designed for Reliability
The LayerZero Power Systems eSTS is a Static Transfer Switch, designed to switch between multiple power sources very fast - less than a quarter of an electrical cycle. The eSTS features a solid-state transfer switch that automatically or manually provides static transfers between two AC sources. The eSTS is a MISO Configuration (Multiple Inputs, Single Output), and is ready to accept either 2 or 3 power sources. If the primary source goes out of specification, eSTS automatically transfers to the secondary (backup) source.
System Reliability - Constantly monitors source power quality and makes real time decisions to protect the load. The eSTS adds redundancy in the critical electrical distribution and increases uptime metrics.
Speed In phase transfers are completed in less than a 1/4 cycle (4.2 mS). Out of phase transfers (480V STS) are handled differently to prevent downstream inrush currents from causing an interruption. In this case the transfer is done well within the limits of the ITIC curve.
Concurrent Maintenance Made Easier The eSTS makes planned or un-planned maintenance upstream a lot easier. The eSTS can safely take loads to the alternate source freeing up data center operators to perform periodic maintenance of other electrical components. The STS itself is designed to be maintained without interruption to the critical load.
Fault Tolerance / Hardening The onboard eSTS controls has the intelligence to differentiate between an upstream PQ problem from a downstream fault. The eSTS will lock on its preferred source and not propagate the fault to multiple sources. This compartmentalization confines the event to a smaller portion of the data center.

Select the Doors to Open
eSTS Product Overview
The eSTS Static Transfer Switch contains a power switching and control section located on the left side and circuit breaker section on the right.
The control section contains the SCRs, Snubber Circuits, Heat Sinks, System Control Data Boards, SCR Gate Drives, a Redundant Power Supply System, an IO System, and VPN Router. The circuit breaker section contains the Circuit Breakers.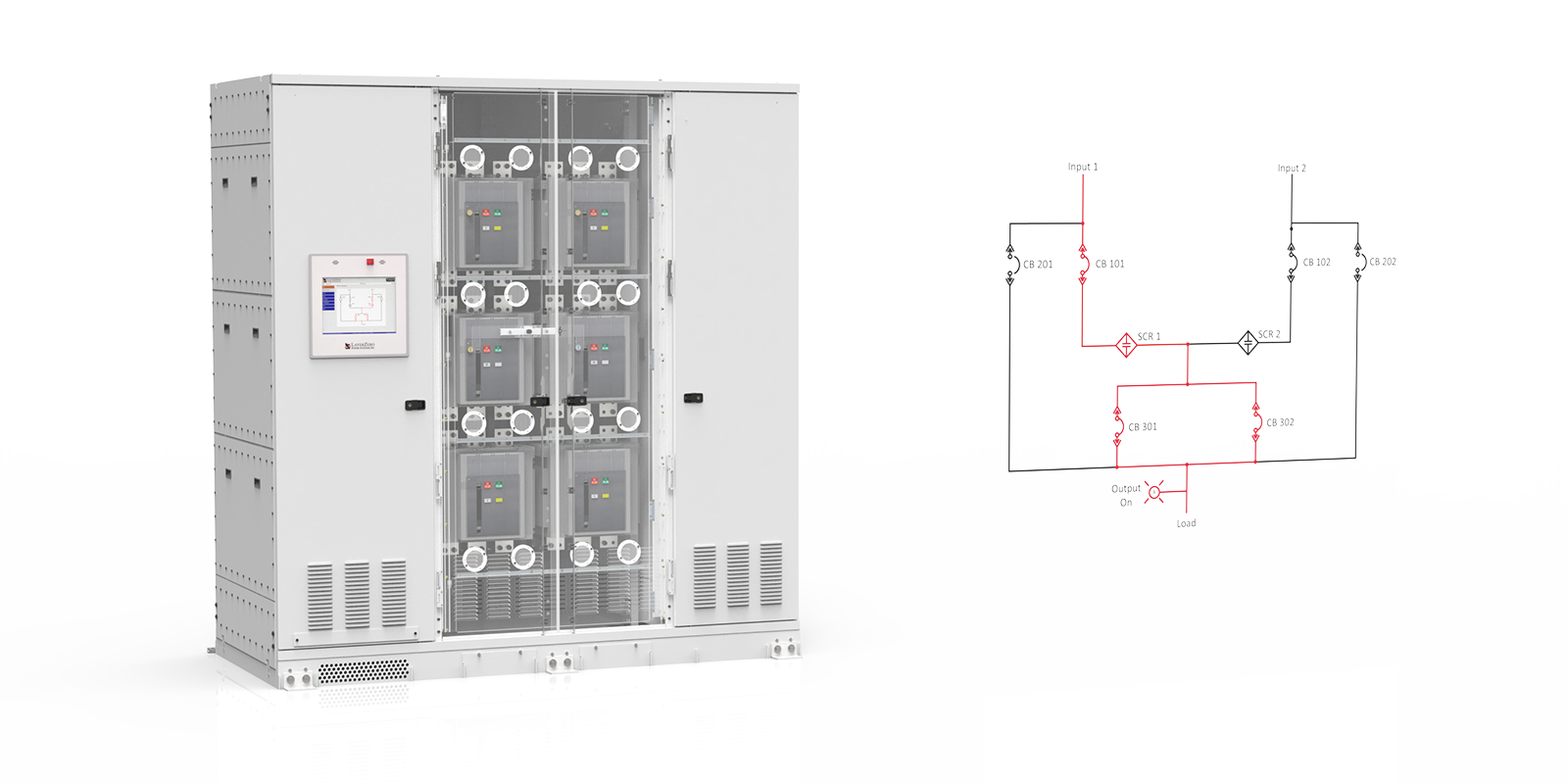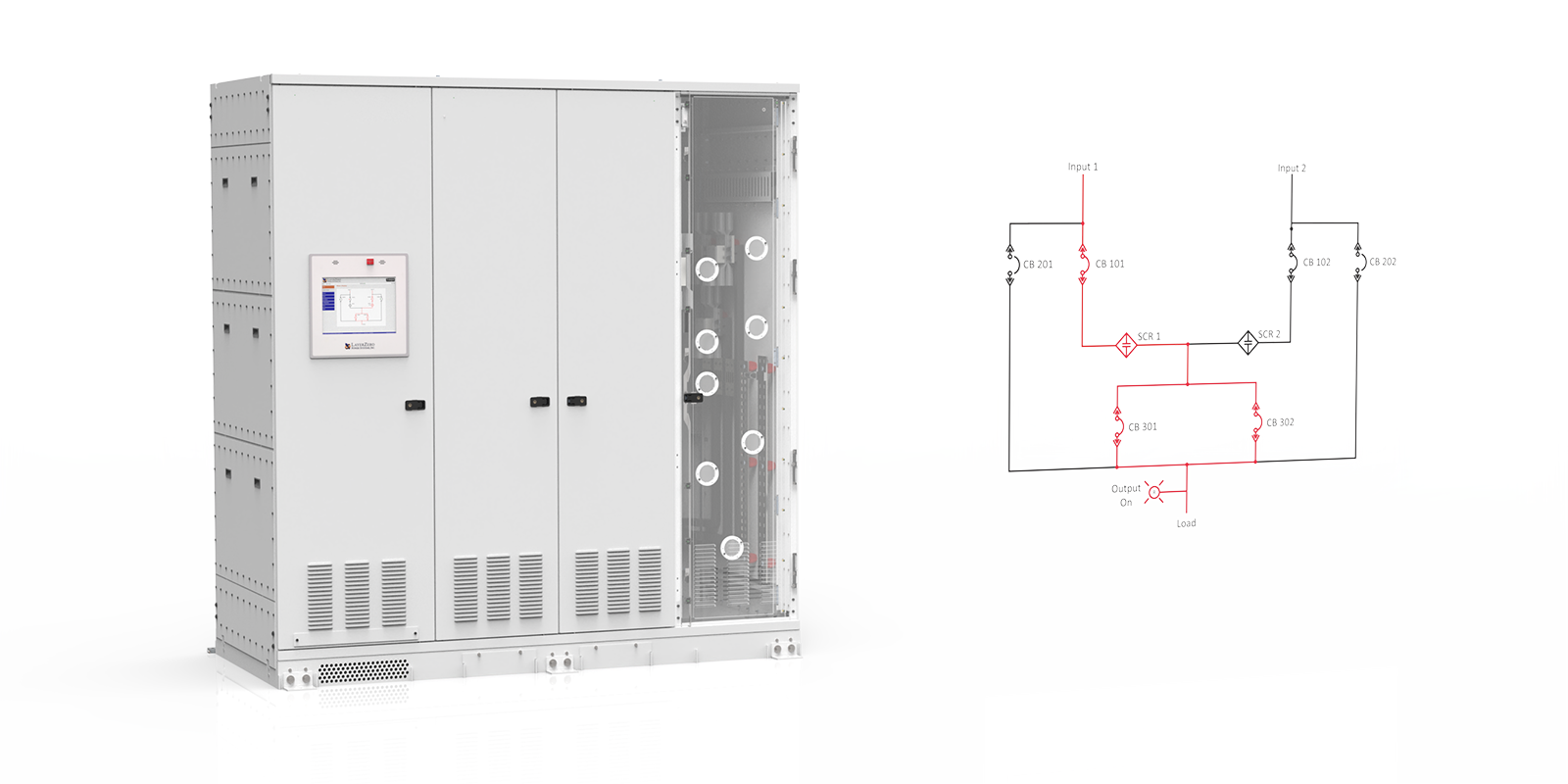 Select a Section to Highlight
eSTS Static Transfer Switch Safety Features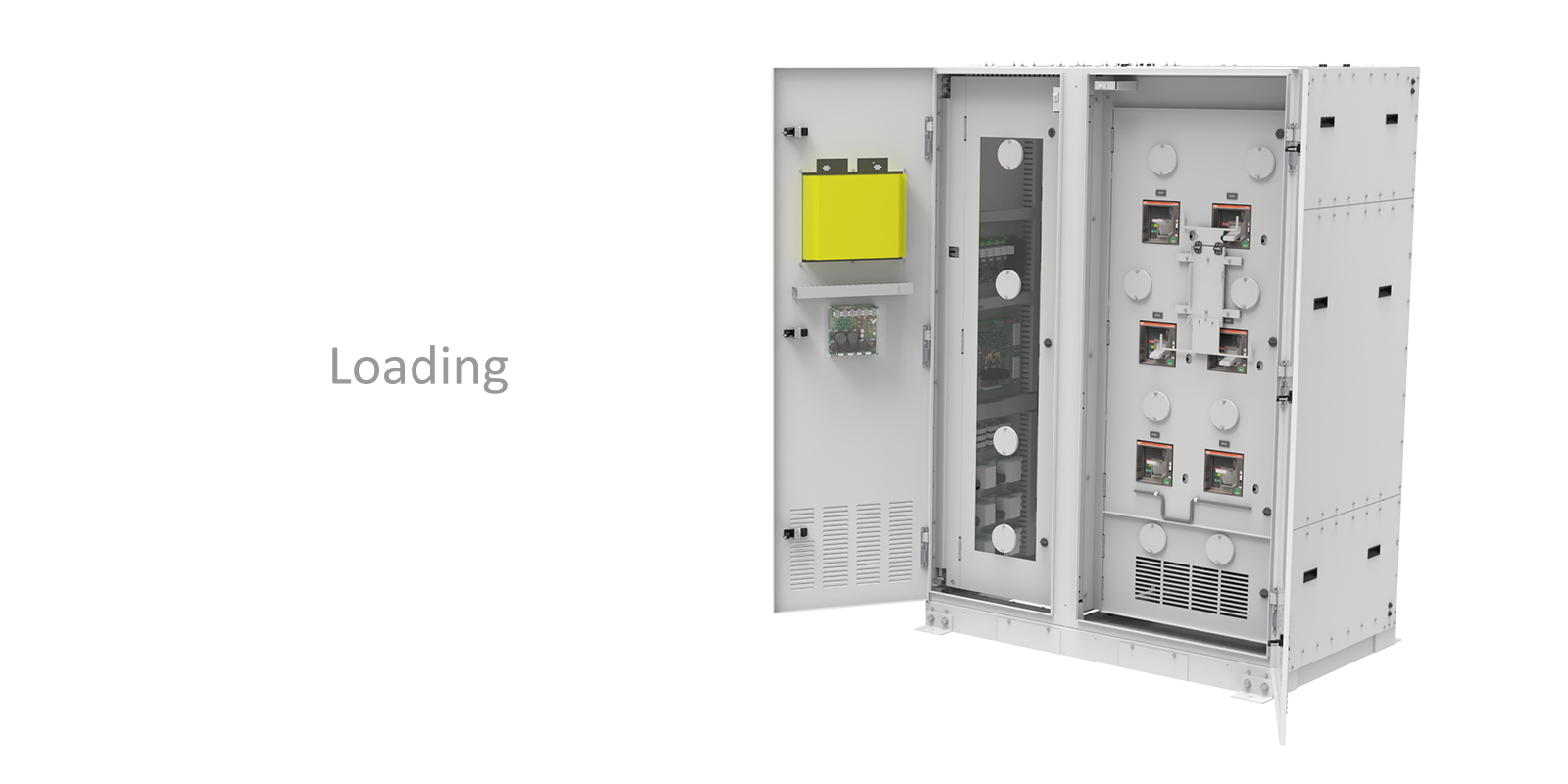 eSTS Static Transfer Switch Reliability Features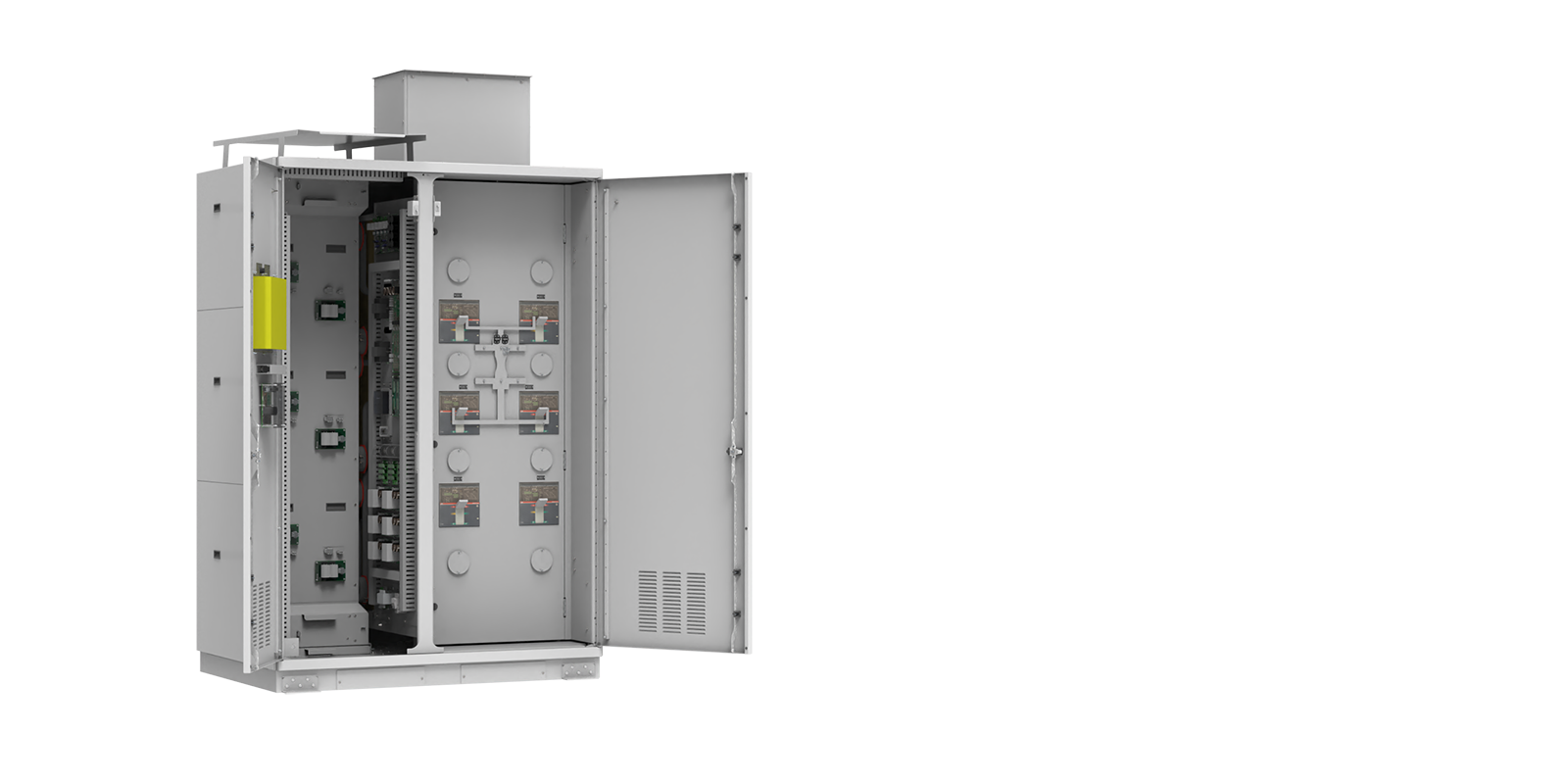 Automatic ITIC Plotting and Waveform Capture
The LayerZero eSTS eliminates downstream inrush by incorporating a patented Dynamic Phase Compensation algorithm that intelligently introduces an appropriate time delay at the instant of transfer. LayerZero provides an ITIC Plotting tool to audit the quality of transfers, to ensure that transfer times stay within the limits of ITIC curve parameters.
Highly Connected Systems Designed for Direct Access to Information
INSIGHT IR®is an optional thermal monitoring system for LayerZero Power Systems products, designed to continuously monitor the temperatures of critical components. INSIGHT IR® captures data from a network of fixed infrared cameras and continuously looks for abnormal changes in thermal conditions. When a problematic connection is detected early, repairs can be made on equipment before the problem leads to downtime.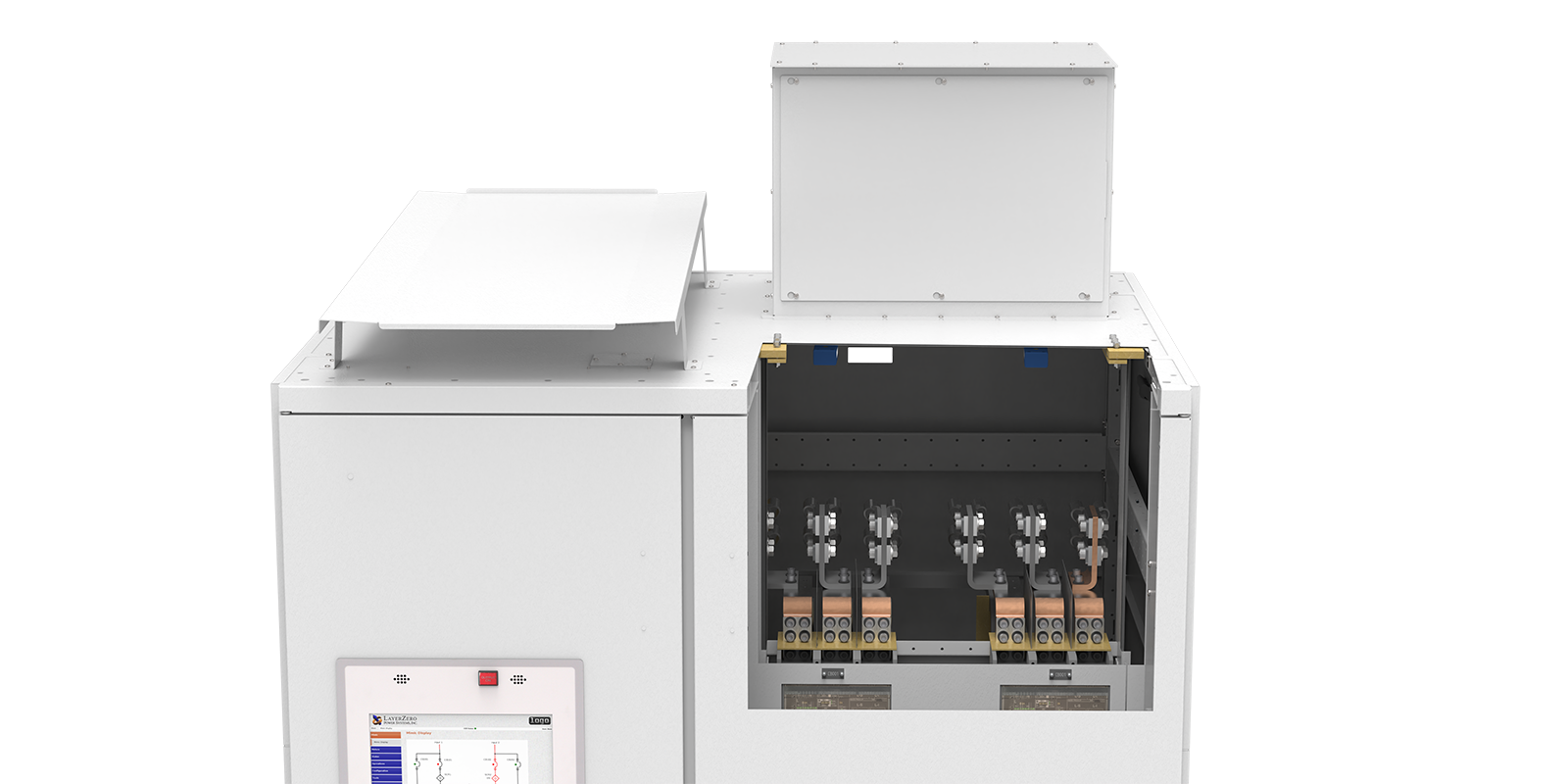 c
eSTS is Designed and Tested for Seismic Compliance
The LayerZero eSTS is designed to meet the seismic requirements of critical facilities worldwide. Products are seismic tested on a tri-axial shake table that provides independent motions of different magnitudes in 3 directions. The shake table testing proves how LayerZero equipment will actually respond in the event of an earthquake. Mere seismic paper studies are no substitute for a calibrated shake-table verification. Testing verifies that the mounting bolts remain seated, doors remain closed, mechanically locked critical components do not jam, and all of the controls are fully operational after a seismic event. LayerZero ensures product reliability in earthquake-prone locations by designing and testing equipment on an actual seismic shake table.
Connectivity Options
All eSTS systems are equipped standard with a single Ethernet drop for simplified connectivity.
eSTS Technical Specifications
Mechanical Characteristics
1600 A
Heat Dissipation
26,000 BTU / Hr
Weight
4,800 lbs
Dimensions
84.35"W x 42"D x 96"H
eSTS Gallery
eSTS Brochure Download
How To Buy

Find My Local Representative
*Select "Allow LayerZero.com To Know Your Location" when prompted