Series 70: eRPP-SL2
The Series 70: eRPP-SL2 is a remote power panel that is designed to maximize operator safety and the effectiveness of available critical space. The Series 70: eRPP-SL2 is a SIMO Configuration (Single Input, Multiple Outputs) Remote Power Panel.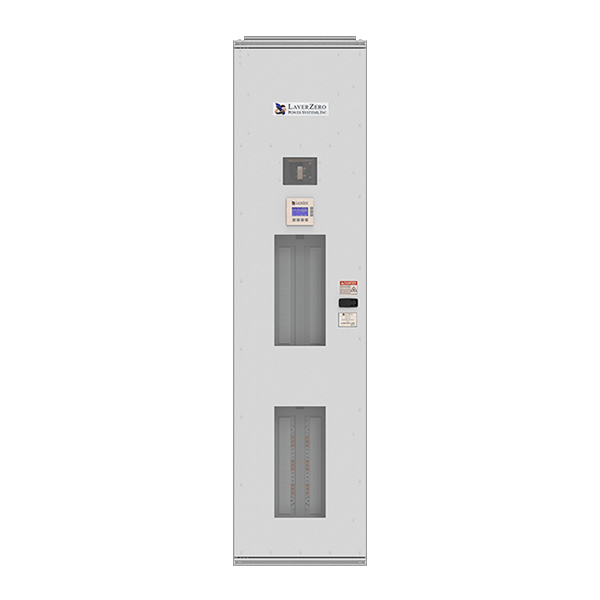 eRPP-SL2 Product Overview
The Series 70 eRPP-SL2 is an 84-circuit RPP that requires front only access.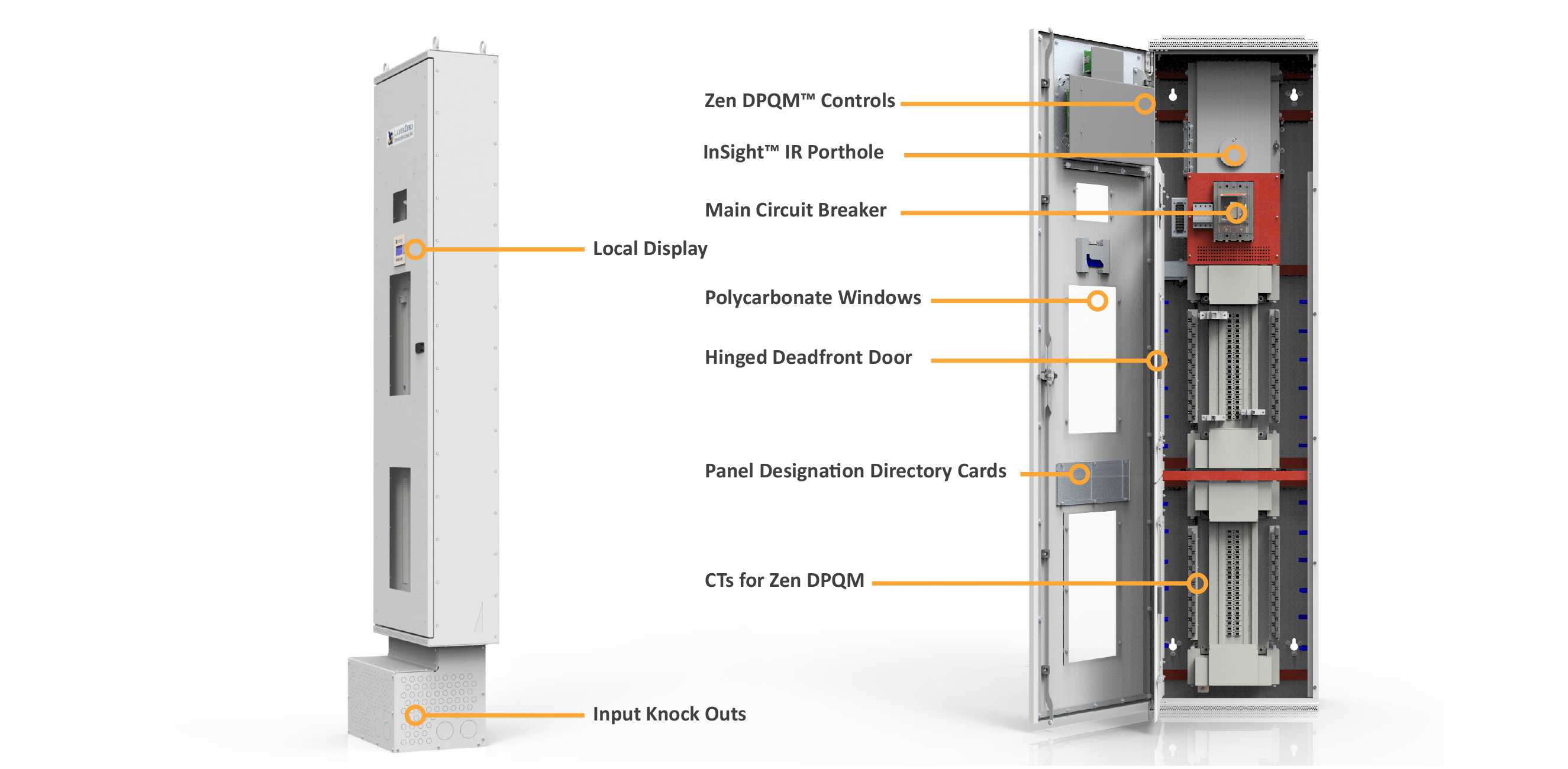 eRPP-SL2 Mounting Configurations
Reliability, Safety, Convenience, and Monitoring Features
Reliability
Screw Thread Inserts
Safety
Ethernet Connectivity
Modbus/TCP
NTP Time Clock
SNMP Connectivity
eRPP-SL2 Is Available In Any Color


Connectivity Options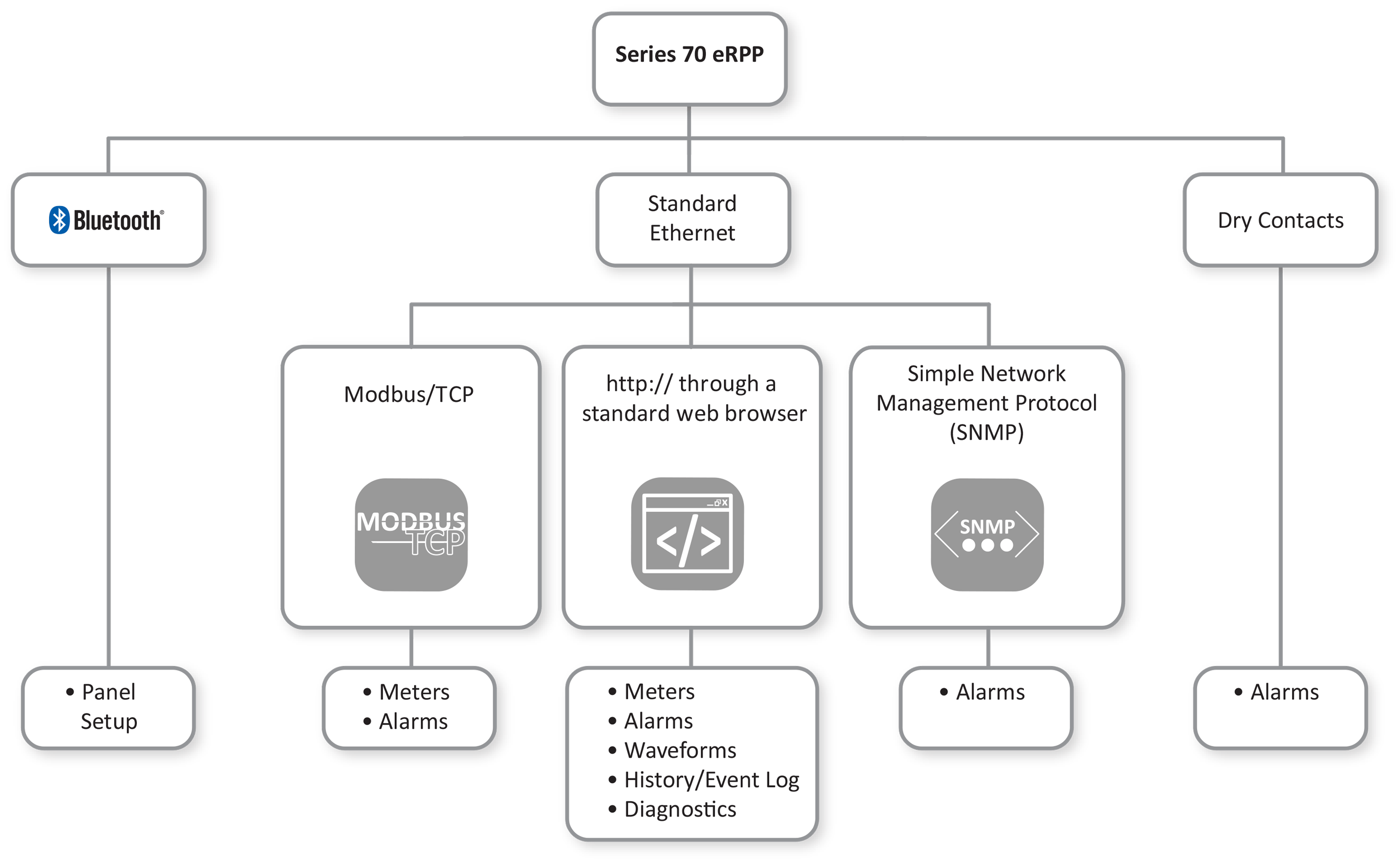 eRPP-SL2 Technical Specifications
Mechanical Characteristics 
Weight
550 lbs (250 kg)
Dimensions
24"W x 93"H x 12"D (610 mm x 2362 mm x 305 mm)
eRPP-SL2 Virtual Tour Video
Panel Board Configurations
• Exposed Live Parts
• Requires deenergizing before an employee works on or near equipment
• Safe to Install Additional Circuit Breakers When Disconnected
• Ideal for environments where live equipment can be shut down for maintenance.
• No Exposed Live Parts
• Finger Safe (IP-20 Rated) Panel Board
• Includes Panel Board Shrouds
• Designed to Maximize Operator Safety
• Designed for environments that require uninterrupted power.
eRPP-SL2 Gallery
eRPP-SL2 Brochure Download
How To Buy

Find My Local Representative
*Select "Allow LayerZero.com To Know Your Location" when prompted