Series 70: eRDP SafeArm
The Series 70: eRDP SafeArm is a web-enabled power panel with No Exposed Live Parts. The Series 70: eRDP SafeArm is a SIMO Configuration (Single Input, Multiple Outputs) with a NELP (No Exposed Live Parts) design. The eRDP SafeArm is designed for safe, expandable power distribution, permitting new circuit breaker installation without exposing the operator to exposed live parts. The Series 70: eRDP SafeArm is ideal for facilities with increasing power requirements.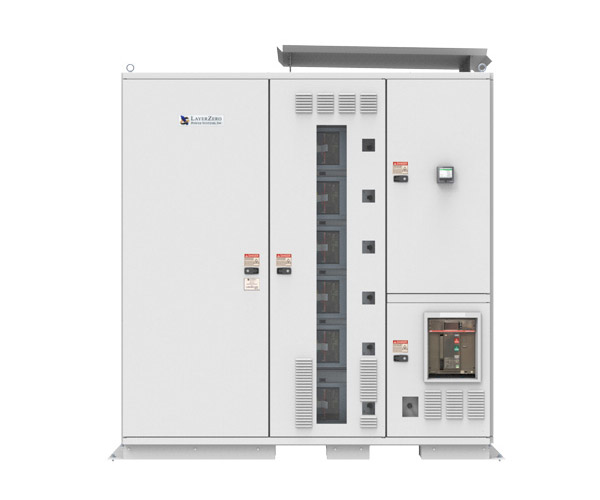 SafeArm Mechanical Overview
Safety-Inspired Design
One-Line Electrical Diagram
Convenient Cable Access
The Series 70 SafeArm features top cable/conduit exit from the panels. Input connections are inside the right-side hinged door, and utilize two-hole compression-style lugs
SafePanel
SafePanel™ Distribution is Finger-Safe and rated IP-20.
Reliability, Safety, Convenience, and Monitoring Features
Connectivity Options
Series 70 SafeArm Technical Specifications
Mechanical Characteristics
Dimensions
90.2"H x 87"W x 29.5"D
Panel Board Configurations
• Exposed Live Parts
• Requires deenergizing before an employee works on or near equipment
• Safe to Install Additional Circuit Breakers When Disconnected
• Ideal for environments where live equipment can be shut down for maintenance.
• No Exposed Live Parts
• Finger Safe (IP-20 Rated) Panel Board
• Includes Panel Board Shrouds
• Designed to Maximize Operator Safety
• Designed for environments that require uninterrupted power.
SafeArm Gallery
SafeArm Brochure Download
How To Buy

Find My Local Representative
*Select "Allow LayerZero.com To Know Your Location" when prompted